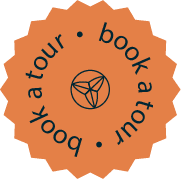 "One of the most iconic venues in West London"
Step into Missionworks and experience a collection of diverse, inspiring and ergonomic spaces. Our purpose is to provide a holistic approach to work, life and play, nurturing the physical, social and personal development.

Looking for an event space? Enquire today to hire this iconic space for talks, meetings, art classes, yoga and more.
Hanging Garden
An urban oasis and a magical space that evokes tranquility and inner peace. Perfect for meditation, book clubs, workshops, talks, movie nights, yoga sessions, or photoshoots. The creativity flows in the air in this Grade II listed converted church.

From £100 per hour
The Nest
A contemporary & stylish café lounge designed with carefully curated biophilic detail. You will find a variety of seating configurations here presided over by a magical tree and rotating sofa.Suitable for informal meetings, cooking classes, breakfasts, dinners, networking events, presentations and meetups.

From £100 per hour
Meeting Rooms
Our meeting rooms are versatile and cleverly designed to meet all your requirements, equipped with TV screens for easy presenting.
4, 6 and 12 person meeting rooms available.

Enquire about our unique spaces
Get in touch to discuss hiring our event and meeting spaces, our Community Manager will be more than happy to take you on a tour of the space and discuss pricing with you.
Enquiry Form
Used on /event-space